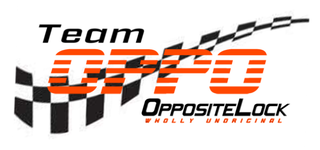 Due to a couple last minute personal commitments by several of our drivers, Team Oppo will have to sit out the 12 Hours of Sebring.
If you are still looking for a drive for the race, there are several options available on the forums.
I hope to have a Team Oppo race sometime in April or May. I was thinking of a fuel limited <2 hour endurance events at Lime Rock Park with the Miata. That way everyone can join regardless of license. I will work out the details once I get a clearer idea of my schedule.
In the meantime, I am sorry we had to bail out of another event, but sometimes life happens and in the end, that take precedence. Hopefully we can put together a team for one of these events soon. For those interested, the next event is the 24 Hours of the Nurburgring. I will not be participating in this event myself, but if someone wants to try to organize for it, I am more than willing to help.
Again thanks to those who were interested and I am sorry we couldn't get it to work out.
Lastly if anyone here is participating in the 12 Hours of Sebring and wants to write about it. Feel free to let me know and I can let you publish on Team Oppo.