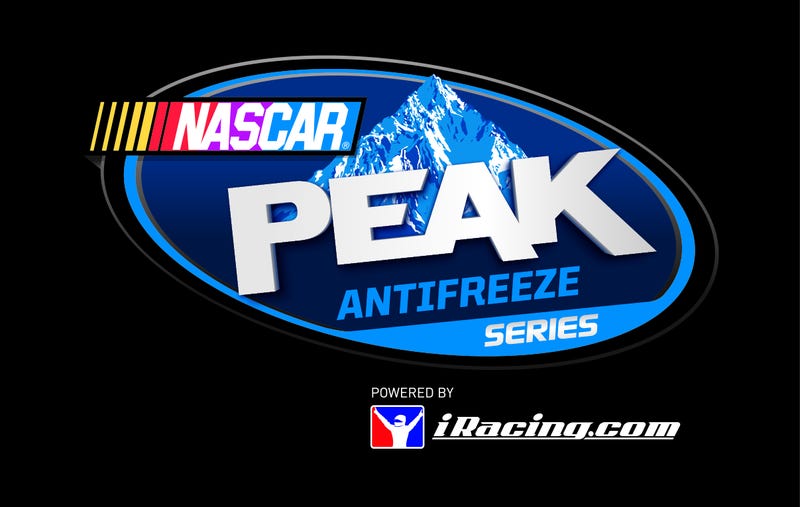 So you want to be a professional virtual NASCAR driver? So does about 70% of iRacing's users. Let's begin.

I am going to assume that you are going to spend 1 season in each series and not jump steps. I am positive you will not do this, but for sake of argument, this is what is supposed to happen.

To go back to the first article: click here.
For the official rules from iRacing.com: click here
*if anything major changes, I will update this post.
Class D
So you survived Rookies and you are now a Class D driver. You are open to 2 options.
1. The NASCAR National Series
This is a short track racing series that uses what was the NASCAR Gen4 racecar. It is now mostly used in the NASCAR K&N regional series which this series tries to emulate. This is a fixed setup, caution free series. Races are a little longer than the Rookie Street Stock races.
2. The NASCAR Asphalt Late Model Series
This series is very similar to the NASCAR National Series; however, this one is favored by short track enthusiasts. This series focuses on short tracks whereas the National series sometimes ventures to 1.5 mile ovals. Unlike the National Series, this is an open setup series. That means you can build and adjust your own sets. This is a very important skill to learn.
Class D gives you two real options. The Gen4 NASCAR will drive an act more like the Gen6 cars; however, the Late Models will let you get experience with setting up a race car. This is an invaluable asset. Each series will benefit you in some way.
Get your safety rating up to 4.0 and once you are comfortable, move on to the next level.
Class C
This is where things get real. This is where you start making your mark toward Pro. Class C is the Camping World Truck Series. Many Pro and World Championship drivers compete in the trucks. This level is split into Open and Fixed racing. Unfortunately, fixed racing is far more popular than open, but open has a decent and dedicated community. I would suggest spending time in both. You need the setup knowledge to move on. However, the competition in fixed is much more heated. Open races usually last about 45 minutes to 1 hour, with fixed races lasting about half that (they are half distance of open).
In this series you will size up your competition and build up your iRating. This is the place where you establish yourself. If you can race cleanly with the big guns, you may be invited to join a team (discussed later). Truck racing is enjoyable and you can spend a lot of time here, but it is not quite a Sprint Cup car. So once you have completed you participation and safety requirements, you can move on to Class B.
Class B
Class B is the Xfinity cars. The competition is a bit more difficult. The community is more dedicated; although, this series does not have as much involvement of Pro/WC drivers. Don't despair, the competition is still hard. By now, your iRating is probably high enough to get into the Top 3 splits. Races in this series last about 50 minutes to 1 hour 15 minutes. Like the trucks, this is split into a fixed and open series. Again, I would dabble in both, but the open setup community is very good in this series.
Do not blow this series off because I mentioned so little on it. This is the closest thing to Class A racing without actually doing it. Be sure you are proficient with the Xfinity car because it will make the transition to the Gen6 much easier. Once you feel ready you can move on.
Class A
Welcome to the big leagues. This is the highest non-professional series on iRacing. In this series, there is always someone better than you. If you can make it into the top 2 or 3 splits on race night, you should be proud. In order to even have a chance at those splits, your iRating has to be above 3200. You will most likely spend a majority of you time here. Most will call this their pinnacle. Should you desire to make it into the World Championship; you will need to work you tail off and maybe even join a team. In order to race in top split and have the best chance of being chosen for Pro, you would need to have an iRating of at least 5000; that is no small task.
Pro
Note: This is NOT the World Championship
Oh you thought you were done… No things are just beginning. If you thought the Class A series was hard, this is even harder. In order to make it into this series, you need to finish in the Top 10 in any of the first 3 Class A seasons. That is Top 10 of ALL drivers, not just your division (more later). The Pro Series comprises of the Bottom 20 from the World Championship plus the 30 qualifiers from Class A. Finish in the Top 20 of the Pro season, and you make it in the World Championship.
It is worth noting that you will have a black stripe on your car. This signifies to the rest of the Oval community that you are a Pro/WC racer. You are the best of the best and are expected to act/race as such. So, don't be a dick. (Unfortunately, there are reasons I have to write this).
World Championship – NASCAR Peak Antifreeze Series
This is it. 50 of the best virtual NASCAR races competing in a bi-weekly 18 race season. The competition is intense with sponsorships and many person teams (and I am not joking). To be able to race these guys in your regular races is a privilege. To get to this level is an honor, you can't get here faking it, you have to earn it.
The NASCAR Peak Antifreeze series is without a doubt, the most difficult series to get into of the Pro series. Each year over 5000 people try. Usually less than 10 new drivers make their way into the WC each year.
To link back to the original article: click here.
*Image sources: iRacing.com